TWO HERITAGE STUDENTS SHARE WHAT DRIVES THEM TO MAKE ALL THEY CAN OF THEIR CURRENT OPPORTUNITIES IN SCHOOL, AS THEY PREPARE FOR THEIR FUTURES.
"I want to be able to do anything I can in my future, and I know I have to succeed in school in order to do that." - Lucas Weber
LUCAS WEBER CONNECTS CURRENT SCHOOL SUCCESS WITH FUTURE AMBITIONS:
by Max Mirelez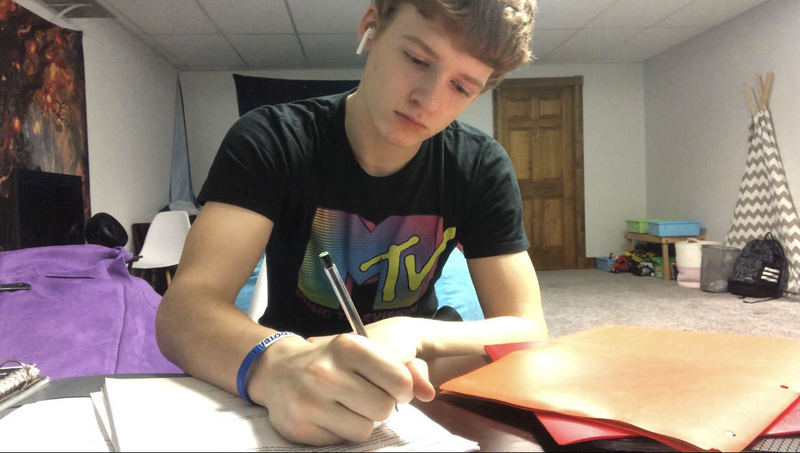 How is your first year of high school going?
"Fast. It feels like it just started."
Transitioning to high school, has school become more difficult?
"My schedule and workload has certainly gone up, but it isn't much more challenging than in the past."
Being in high school now, how have you changed the way you do things compared to in the past?
"I try to organize myself more and stay on top of my assignments more so I don't have to worry about doing past assignments on top of the new stuff we do in class."
What is your favorite class so far in high school? Why?
"I'd say biology is my favorite class. I really like learning about it. It challenges and interests me a lot."
What motivates you to do well in school and get your work done?
"I want to be able to do anything I can in my future, and I know I have to succeed in school in order to do that."
What do you want to do when you get older?
"I want to go to college to play sports and get a doctorate. If that doesn't work out I would like to go into the military."
What's your favorite memory of high school so far?
"Definitely the South Adams football game. The atmosphere of everyone cheering and yelling was crazy and fun."
What has been your biggest challenge?
"My biggest challenge has been trying to fit so many activities into my busy schedule. Between soccer, football, baseball, and volleyball, my schedule is super busy, and it makes it hard to plan for things."
What are you looking forward to the most in high school?
"Sports, challenging myself, and setting up my future."
What's something you would want to tell others to inspire them to do their work and succeed themselves?
"If you do good in school now, it will set you up for success in the future."
KAITLYN ROCHESTER SETS SIGHTS ON THE FIELD OF BIOLOGY
by Markayla Scott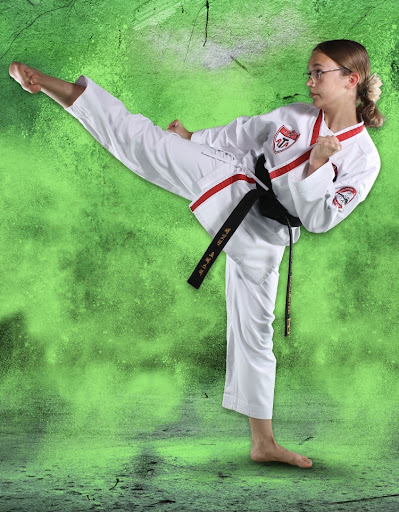 What has been your favorite part about high school so far?
My favorite part would probably be making new friends and taking challenging courses like AP Chemistry.
What are your favorite subjects? Least favorite?
My favorite subjects are Cellular Biology and Biochemistry. My least favorite is history.
What are your plans for when you graduate?
I plan on going to Purdue Fort Wayne and getting my masters in Cellular Biology. I will use this to go into research for cancer treatment or to become a teacher. During college I will probably stay at home to enjoy more time with my family before I move out.
What are your hobbies outside of school?
I tutor an elementary student. I also take and teach taekwondo classes. I read dystopian and horror books in my spare time.
What is your favorite book currently?
My favorite book is Shatter Me by Tahereh Mafi. It is about a girl who is put in an asylum for many years. She breaks out and discovers secrets about the new world.
What is your favorite movie and song?
My favorite movie is either the original "Mulan" or "Alien." Currently, my favorite song is "Dear Winter" by AJR.
Do you have any plans for spring break this year?
My family does not have any plans at the moment, but I will probably work, read, and hang out with my friends.
Do you have any pets or siblings?
I have 20 outdoor barn cats that all have unique personalities, and they are all amazing. I have a younger sister who is in the 8th grade. She is the best sister I could ever ask for.
Is there anything else you would like to share?
I love to care for plants, especially bonsai trees. I enjoy playing Just Dance. I also am a 2nd degree black belt in taekwondo.