Photos courtesy of Michael Scott
The girls soccer team is on the verge of the program's first championship since 1997, as they prepare for their ACAC championship match at Woodlan on Tuesday.
In '97 the girls soccer team won the sectional title, but it has not won a sectional or ACAC championship since then. That will change with the team's game on Tuesday. With a win, the ladies will clinch the outright conference title; even with a loss, they would earn a share of the ACAC title.
Led by seniors Lydia Schultz, Lillian Pierce, and Kennedy Cain, the team has an 8-5 overall record and a 2-0 record in conference play, with victories over Jay County and South Adams.
"The team has picked it up from last year. We look like a completely different team on and off the field," said assistant coach Kyleigh Gay.
Sophomore midfielder Ava Smith said, "[The team is] way different than last year. We're a whole new team with a lot of talent and a better dynamic than last year."
Rostering only 16 players and two coaches, the team's bond is special. "Being such a small team, everyone has to work together, and we're creating a culture where we all get along," said Coach Gay.
Breakout junior Nin Way has 25 goals and 12 assists, for a total of 62 points in 13 games to this point, while leading the conference in all three categories.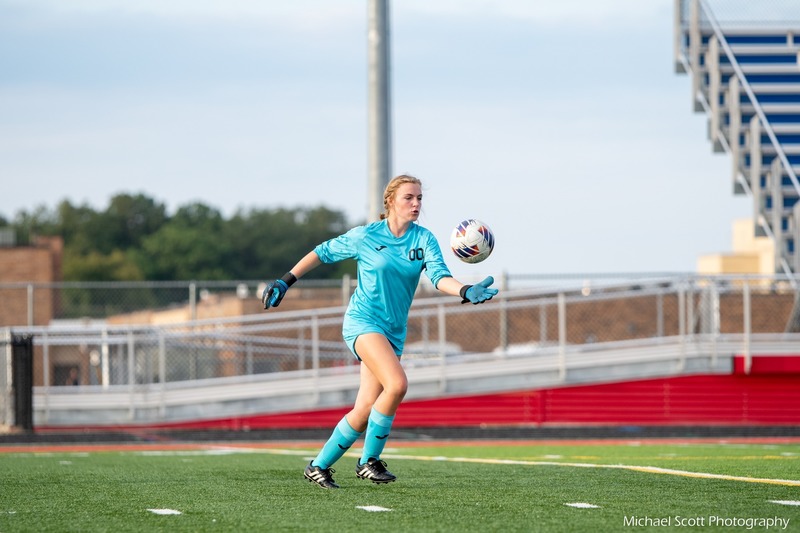 Junior goalkeeper Corinne Bowers has an impressive 136 saves this season in 13 games, giving up an average of only two goals per game.
Another junior having a historical season is Corinne Bowers. She is leading the conference in saves, with 136, and that ranks her 5th in Indiana in total saves, and 32nd in all states, according to MaxPreps.
One of the girls' biggest wins this season was against conference opponent Jay County on Aug. 18. The girls won this game 4-3 in overtime. Sophomore Libby Cain led the way in this victory, with three goals, while Nin Way also scored one.
After that win, the upcoming game on Tuesday, Sept. 27, against the Woodlan Warriors is set to be the biggest game of the season. The ACAC championship is on the line, with the team hoping to secure the first conference title in Lady Patriots soccer history. Woodlan is a strong opponent, with an 11-3 overall record and a 1-1 ACAC record, having lost to Jay County 3-0 on Aug. 27.
Game time at Woodlan is 5:30 on Tuesday.