This week of Oct. 3-7 was Homecoming Week at Heritage, with students and staff putting their Patriot Pride on display throughout the week.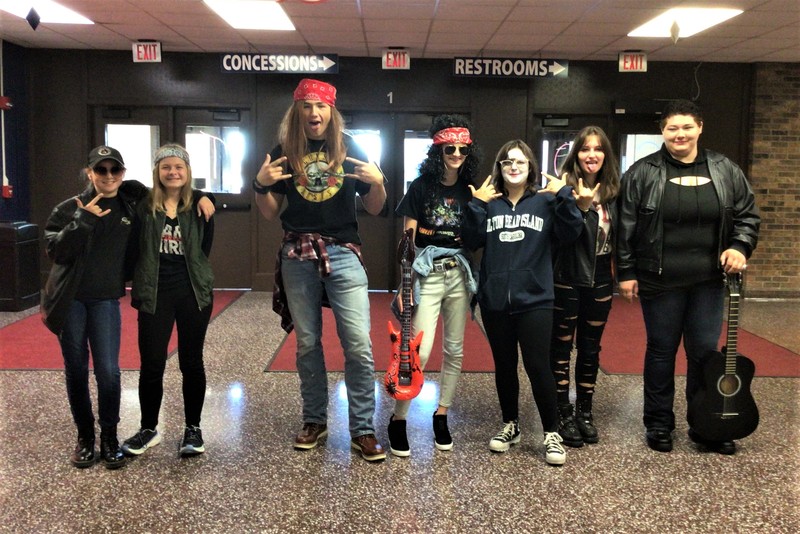 On Monday, it was 'Dress like a Rockstar' day. The students were to wear their favorite band t-shirt or dress like a rockstar. The first place winners for each grade were:
7th - Morgan Comment
8th - Taylynn Mart
9th - Ciara Summers
10th - Aubree Rebeck
11th - Logan Teichman
12th - Haylee Zehendner
The overall winner was a tie between Logan Teichman and Ciara Summers.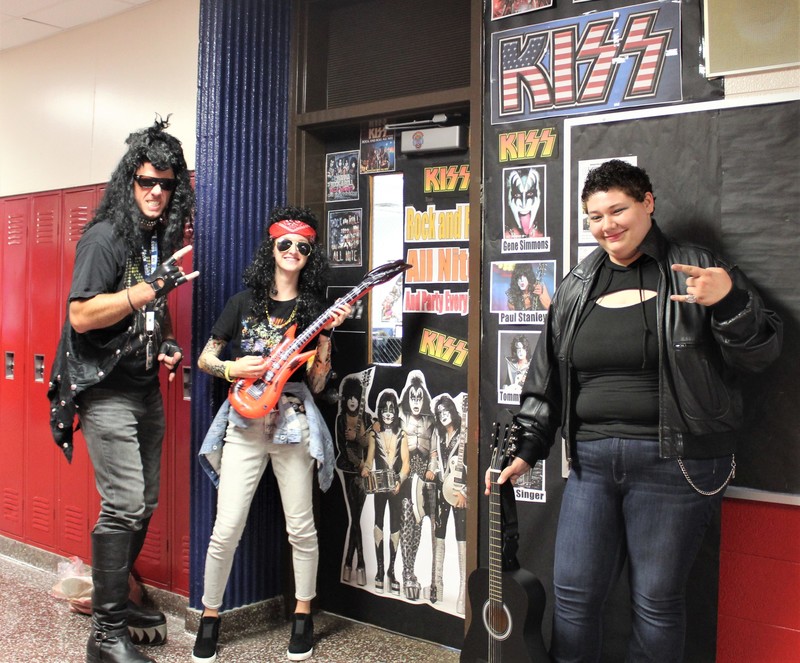 On Tuesday it was "Anything but a Backpack" day. Students were encouraged to bring anything but a backpack in which to carry their school belongings for the day. The first place winners for each grade were:
7th - Morgan Comment
8th - Amari Stigler and Lynneah Whitacre
9th - Anderson Dunaway
10th - Lily Render
11th - JR Wagner
12th - Dalia Solano
Overall winner was JR Wagner.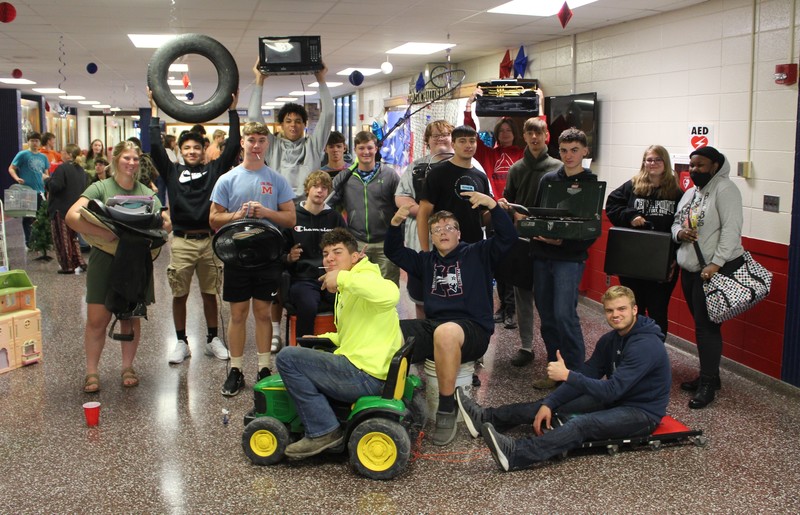 On Wednesday it was Hawaiian day, and the students wore their best Hawaiian gear. There was no competition on this day, but bright colors filled the halls.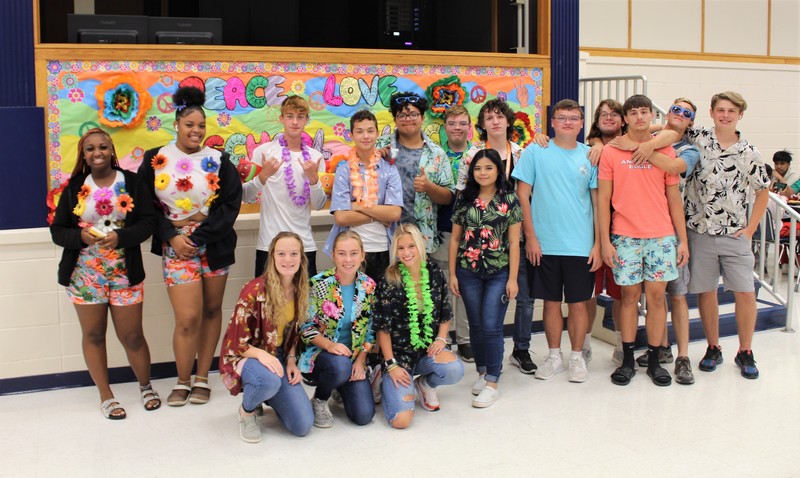 On Thursday it was "Life is a Highway" day, where each grade level had a different stage of life to represent. Junior high dressed up as babies or toddlers, freshmen as kids, sophomores as college age, juniors as mid-life crisis, and seniors as the elderly. Staff dressed in clothing to represent their own high school years.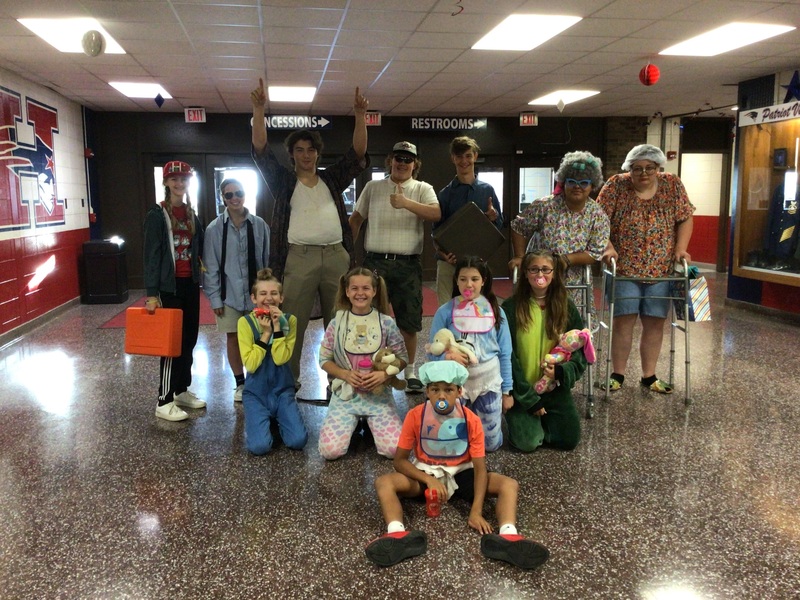 The winners of the dress competition for Thursday were:
7th - Shyann Wiegmann
8th - Levi Pickering
9th - Ciara Summers
10th - Laney Gerardot
11th - Toby Henning
12th - Dalia Solano
The overall winner was Toby Henning.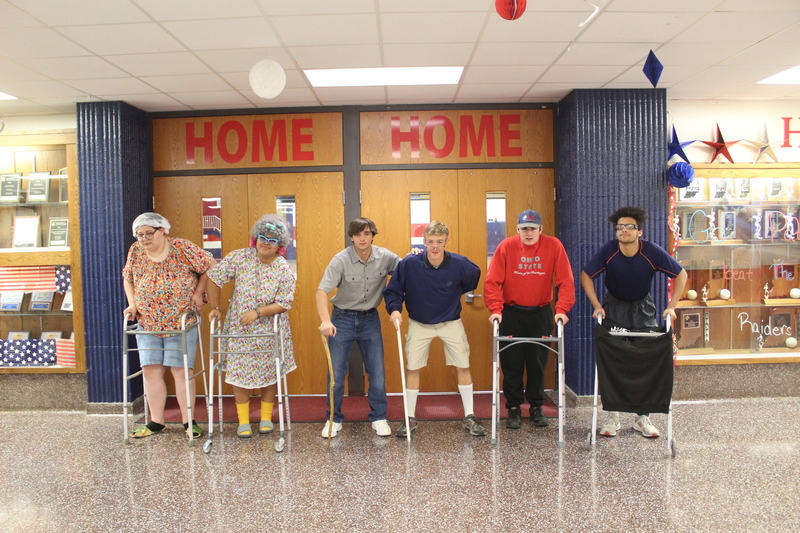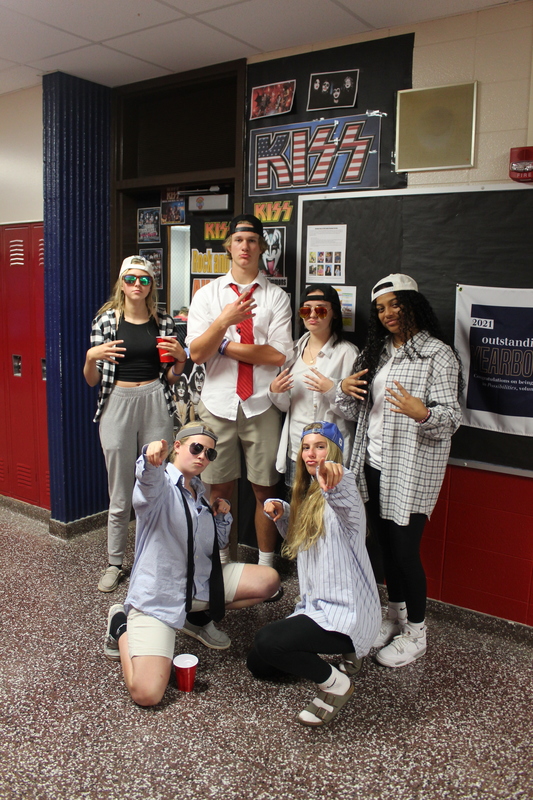 Friday it was Red, White, and Blue day. Patriots wore red, white, and blue gear to support the football team in their game on Friday night versus Southern Wells.
During 7th period there was a parade of fall athletes through the elementary school.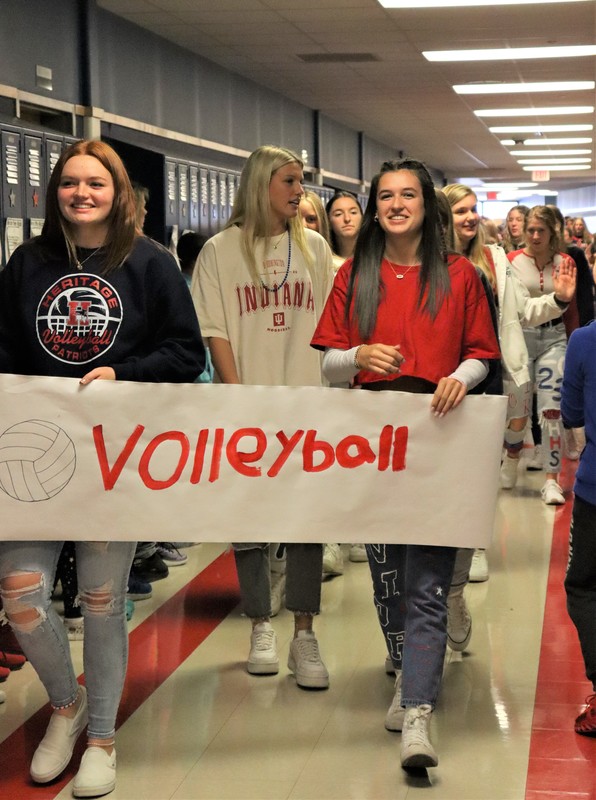 A pep session in the gym concluded the day, with students participating in a soccer game on the gym floor. There were also various other contests for students, including bobbing for apples and a table race.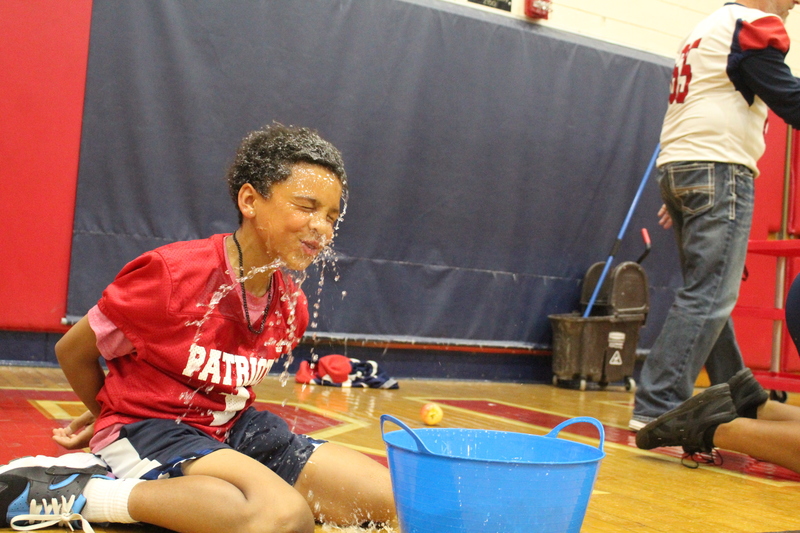 On Friday staff wore Heritage football players' jerseys.