Photos by Lois Ternet of the Monroeville News
For some seniors, Homecoming marks the beginning of the end of high school. This year's Homecoming experience was filled with memories, including the recognition of the Homecoming court and, of course, the football game.
On this year's homecoming court for the seniors were the pairs of Jackson Bearman and Sydney Castleman, Nyles Knapke and Ava Pilon, Austin Buuck and Lydia Schultz, and Trevor Prince and Claire Bickel. The junior class was represented by D'vontaye Washington and Maya Gerber, the sophomores by Braden Walter and Libby Cain, and the freshmen by Mason Duvall and Hailey Best.
Prior to the Friday night football game versus Southern Wells, all of the members of the court rode around the track on golf carts and then parked the middle of the football field, as the announcer announced their names and the couples walked across the field.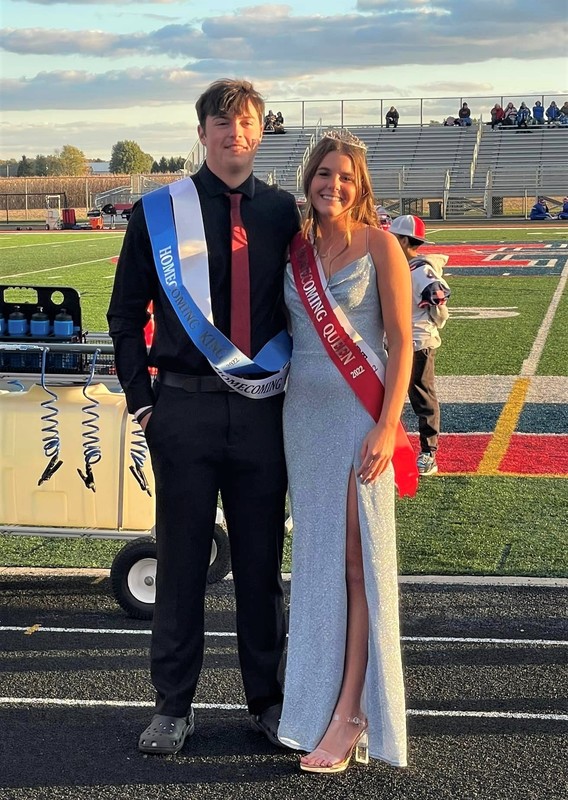 When the moment arrived for this year's homecoming king and queen to be announced, the names of Trevor Prince and Sydney Castleman echoed throughout the stadium.
The new king and queen and all other attendees had a lot to cheer for, as the Patriots piled on 55 points in the first half against Southern Wells, en route to a 68-20 victory.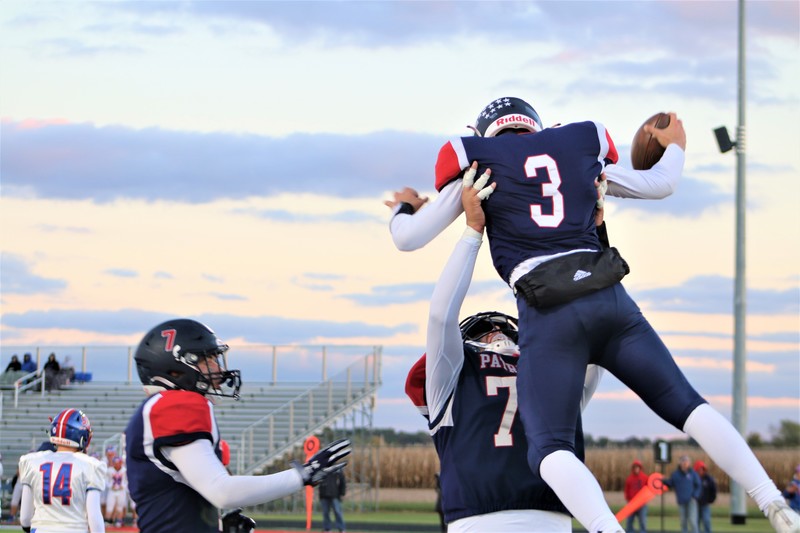 Junior quarterback, Kobe Meyer, accounted for four total touchdowns (three rushing and one passing), and Isaac Nagy, Eli Tigulis, Lucas Weber, and Ibrahim Williams also found the end zone in the dominating victory.
The football team plays its final regular season game this Friday, Oct. 14, on Senior Night at Heritage, as they try to improve their record to 6-3 ahead of their sectional game on Oct. 21.